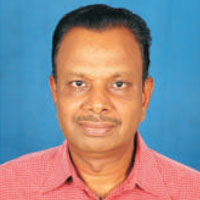 Mr. Hastimal Surana
Chairman
Vidhya Sagar Educational Institutions
Message from the Management
"Quality education at affordable cost" has been the driving motto of Vidhya Sagar Educational Institutions. In today's world, education is not confined to classroom learning and theoretical pursuits. The competitive world demands the students to be equipped with leadership qualities, effective communication abilities, human resource management techniques, better time management, sports skills etc. Our Institution aims at providing a unique learning experience, which would equip the students to become competent, self-reliant, quality-conscious and socially responsible citizens. The undercurrent of all these aspects is discipline with knowledge which is our prime focus. Through the holistic, value-based and job-oriented education, our students are equipped with multifarious skills and are ready to take on the challenges of this modern world.
Our institution is located in a scenic atmosphere so as to stimulate a harmonious growth of the mind, body and the soul together. We, the management are deeply indebted to all the parents of our students who have reposed a tremendous faith in entrusting the future of their children into our hands. We are ever vigilant to fulfill this expectation in all earnestness. We remind ourselves of this age-old Chinese adage.
"When planning for a year, plant corn,
When planning for a decade, plant trees.
When planning for life, train and educate people."
We wish you all the best for coming out in flying colours.
VIDHYA SAGAR CHARITABLE TRUST
NAME OF THE TRUSTEE

Sri. Vikas Surana
Chairman & Correspondent
Smt. Snehlata Surana

Trustee
Sri. Suresh Kankariya
Treasurer
Smt. Vibha Surana
Trustee
MANAGING COMMITTEE

Sri. Vikas Surana,(Correspondent ),(VSEI)
Member
Sri .Suresh Kankariya, (Treasurer ),(VSEI)
Member
Sri. Ajeet Prasath Jain, Principal, (BRV)
Member
Dr. Karu. Nagarajan, (Advisor, VSEI)
Member
Smt. Vaishali Surana (Former. Correspondent, BCS Jain School )
Member
Dr.V.C.Govindarajan, Principal (VSGS)
Member
Mrs.M.Brindha Mani, Principal (VSWCE)
Member
Smt.R.Sasikala, Parent (VSGS)
Member
Smt. S. Abinaya, Teacher(VSGS)
Member
Smt. D.Karthika Teacher(VSGS)
Member